The Dreaded Swamp Gas of Old Hockomock
Most people my age spend their Saturday nights at dance clubs consuming copious amounts of alcohol while concocting nefarious plans to work their way into the pants of a member of the opposite sex.
I spent last Saturday night in a swamp.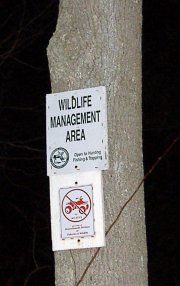 I figured the best way to kick off my investigation into Fortean phenomena in the

Bridgewater Triangle

would be to start at its

exact center, and its apparent source of paranormal activity -

the cursed Hockomock Swamp.

Currently designated as an area of critical environmental concern, the swamp is home to around a dozen rare and endangered species, including some weird blue spotted salamander thingee. In his 1983 book Mysterious America, famed crypto zoologist (and former Mass native) Loren Coleman described it as

"a place where people vanish and creatures like giant snakes, Bigfoot, Thunderbirds and phantom panthers are seen."

It also smells probably as bad as a Sasquatch fart.




With my friend and fellow investigator J. by my side, I entered Hockomock last Saturday from its southern Raynham edge.



Let me take a few minutes to describe my partner in crime so you can fully appreciate my situation: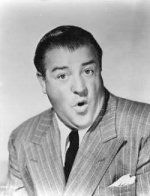 J. is the man who knows no fear. I've been on ghost hunts where I've been overcome by

intense dread

, and generally have to fight the urge to

spin on my heels and run away with my tail between my legs.

In these situations J. almost never shows any outward signs of being afraid.

He's the Abbott to my Costello.

While I'm busy panicking and rationalizing extremely good reasons to flee, he's telling me (in so many words)

to stop being a fucking pussy.

His iron will forces me to tread deeper into haunted locales than I normally would if I were by myself. He quite simply does this by walking further into the haunted area, and me, being too scared to limp back to the car alone have no choice but to follow him.

He's also a great person to have by your side if you're tramping through graveyards late at night.

He seems to have a silver tongue whenever he's confronted by a police officer who questions our motives for being in a cemetery past moonrise.

Thanks to J.'s quick thinking, and quick tongue, I have yet to be arrested for trespassing while seeking out the paranormal.



According to demonologists and occult theorists, the wetlands surrounding Hockomock would probably be considered a

"Window,"

or

"an area routinely visited by Fortean events".

Every state seems to have one or two, be it

Devil's Lake in Wisconsin

, or

Point Pleasant in West Virginia.

On a cold March night, while trudging through frigid mud puddles,

I found myself wondering if it was just my luck that the one closest to me had to be in a swamp.




We parked my car (lovingly called the Mirth Mobile) on a dead end street not too far from Hockomock's entrance.

What really struck me was how close some houses actually are to the swamp.

We left the car near one that had to be less than a hundred yards for its entrance.

I can't even imagine what it would be like living so close to a paranormal hotspot.

It must be like living a hundred yards from a nuclear power plant.

You're never sure exactly what kind of horrible mutation is going to file out of there.

I began wondering if the houses suffered from residual Fortean effects the same way a house near a nuclear plant may suffer from residual radiation.

Do they have problems with poltergeists? Are their home appliances affected by the electro magnetic fields coming from the swamp? What kinds of strange beasts and weird occurrences have they witnessed throughout the years?

If it hadn't been close to midnight I probably would've knocked on a few doors and asked.


After a few minutes of trudging through snow and muck, we were confronted by this:






Pretty spooky, eh?

Keep in mind that this is the place where folks have encountered all sorts of critters. While I was staring down this pathway I immediately recalled a story I had read online just before we left.

Apparently there had been unsubstantiated claims that a Bigfoot -like creature had once startled a patrolling police officer by lifting up the back of his squad car and dropping it violently

while he was parked near the

Hockomock Swamp.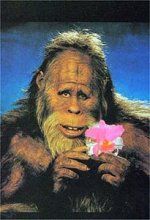 Ghosts are scary, sure, but there

are very few cases of a ghost causing bodily harm to an individual.

If I was confronted by an apparition, I'd probably observe it, freeze in terror, and just wait for it to dematerialize or evaporate.

If I was confronted by a crypto zoological oddity, like Bigfoot, I'm not sure exactly what I 'd do. Running would probably be at the top of the list but what chances do I have of outrunning a creature whose leg span is probably three times my own?



Challenged with these thoughts, and the visual above, I did what any God fearing

(and Regis Philbin loving)

person would do.

I phoned a friend.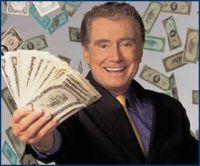 I called T., my only other friend besides J. who would understand the gravity of my situation (and who would hopefully be more sympathetic. To quote J. at the time:

"You're really scared? Come on!"

).

For a Fortean hotspot, Hockomock has surprisingly good cell phone reception.





"I'm in the middle of the Hockomock Swamp, and I'm scared shitless!"

I told her. T. was understandably jealous as her interest in the paranormal is probably as intense as my own. I assured her that if she could see what I was seeing right now she would be far from envious. I also told her that if she didn't hear from me after tonight it would probably be a good idea to send a search and rescue team out here.

I was sure they would find a few of my teeth or even my glasses in a huge pile of Sasquatch dung.

I unfortunately had to cut my phone call short as I had just stepped into a

gigantic frigid mud puddle that soaked my socks.





"I was trying to tell you to watch out for the water but you were too busy gabbing on the phone," J. politely informed me.




We continued on, despite my protests and hints that I wanted to turn back

("Man, my socks are really wet...!")

The fear I was feeling wasn't of the supernatural variety. I don't think it was associated with any negative energy coming off the swamp. I

t was most likely just a product of my own over active imagination.

The area was so dark, and so inclusive, my brain was on high alert, expecting attack to come from any direction.

My greatest fear was that I would shine my flashlight forward and be confronted with two glowing red animal eyes.





"You're really gonna hate what we're going to do next," J. said.



"What?"



"We're going to turn off our flashlights, stay real still, and just listen."



"Great."



We stood in complete silence without the benefit of any light for about five minutes

. Our ears strained to hear anything out of the ordinary.

The closest we came was the sound of two small objects falling from a distant tree and landing with a thud in rapid succession.

My heart skipped a beat for a moment, certain that the sound was actually some

ravenous animal now heading towards us

. We later determined that the noise was probably a few falling chestnuts or pine cones.

We both took numerous digital pictures that night with none yielding any positive results. We eventually gave up and headed disappointedly back to the car.



So the only thing I have to report is that we saw nothing to brag about.

I sincerely wish I had something juicer to relay but sadly I don't.

I didn't have to wrestle Bigfoot nor did I have to ward off a phantom panther with my camera bag.

The area definitely deserves a return visit, solely because of its reputation and the sheer amount of eyewitness accounts associated with it. J. and I vowed to come back when the weather was a tad warmer, and the ground was a wee bit drier.



For now, all I have to show for our trip to the 'cursed' Hockomock Swamp is a pair of mud-encrusted Chuck Taylor's, some dark digital photos, and a set of clothes that reek of Sasquatch fart.





Do you live near Hockomock and have a strange or bizarre story to tell?

Drop me a line, and share your experience!